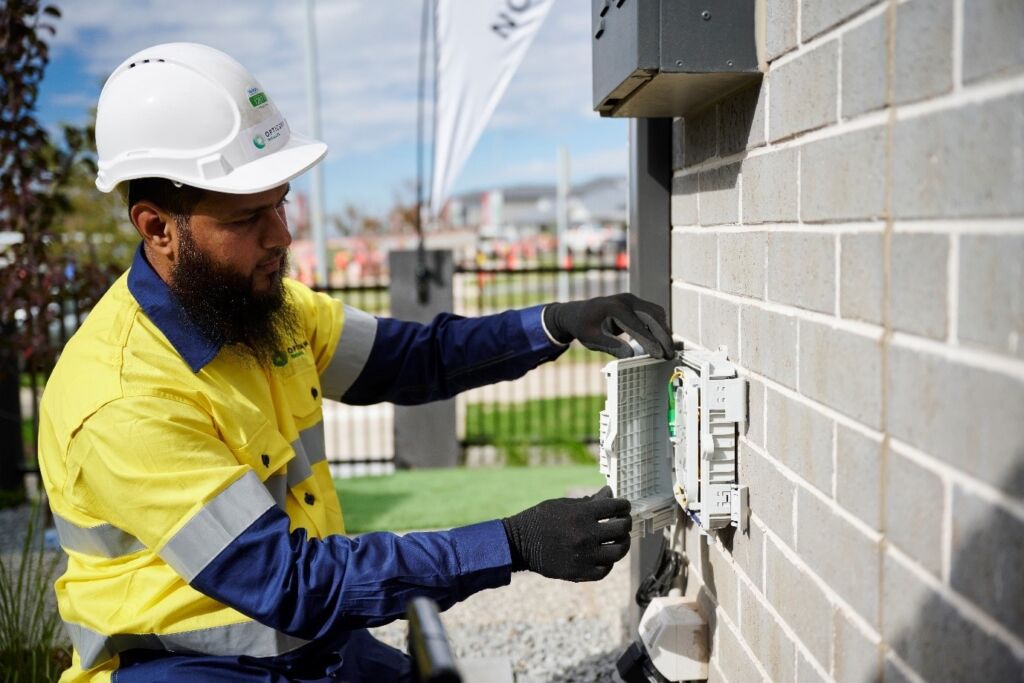 From the world wide web to your home – here's what you need to know about Opticomm and your internet connection.
We're a wholesale access network provider, that specialises in fibre.
We supply, install, and maintain wholesale fibre access networks that connect communities to high-speed internet and phone services via your preferred Internet Service Provider.
As a wholesaler Opticomm does not sell direct to end-users. Rather, we provide wholesale access to our network to phone and internet providers.
But first – what is FTTP? 
Fibre to the premises (FTTP) uses fibre optic cables to connect your home to the internet. FTTP in most cases is a faster access technology than other types such as copper, wireless or mobile. For example, FTTP can be configured to support superfast speeds of up to 1Gbps* today; or even faster in the future as demand grows. 
How the internet gets to you 
Understanding how the internet gets to your home and the role of a wholesale access network provider can seem complicated. To help put the pieces into place, below is a summary of how the internet gets to you and the role Opticomm plays.  
Let's start at home: getting from your home to the Opticomm network 
Most homes have multiple devices connected to Wi-Fi via a modem which is supplied by your Internet Service Provider. This modem is connected by a cable to an Opticomm-supplied Network Terminating Device (NTD) which is then connected to the Opticomm optical fibre access network.
From the Point of Interconnect (POI) to the Web 
The Opticomm access network uses optical fibre to connect your home to a headend which aggregates all home fibre connections from your community. These then feed up from all of the other communities, eventually terminating at point of interconnect typically located in each mainland state. These interconnects pass data from the Opticomm network to the Internet Service Provider network, which sends data via domestic and international networks to the world wide web.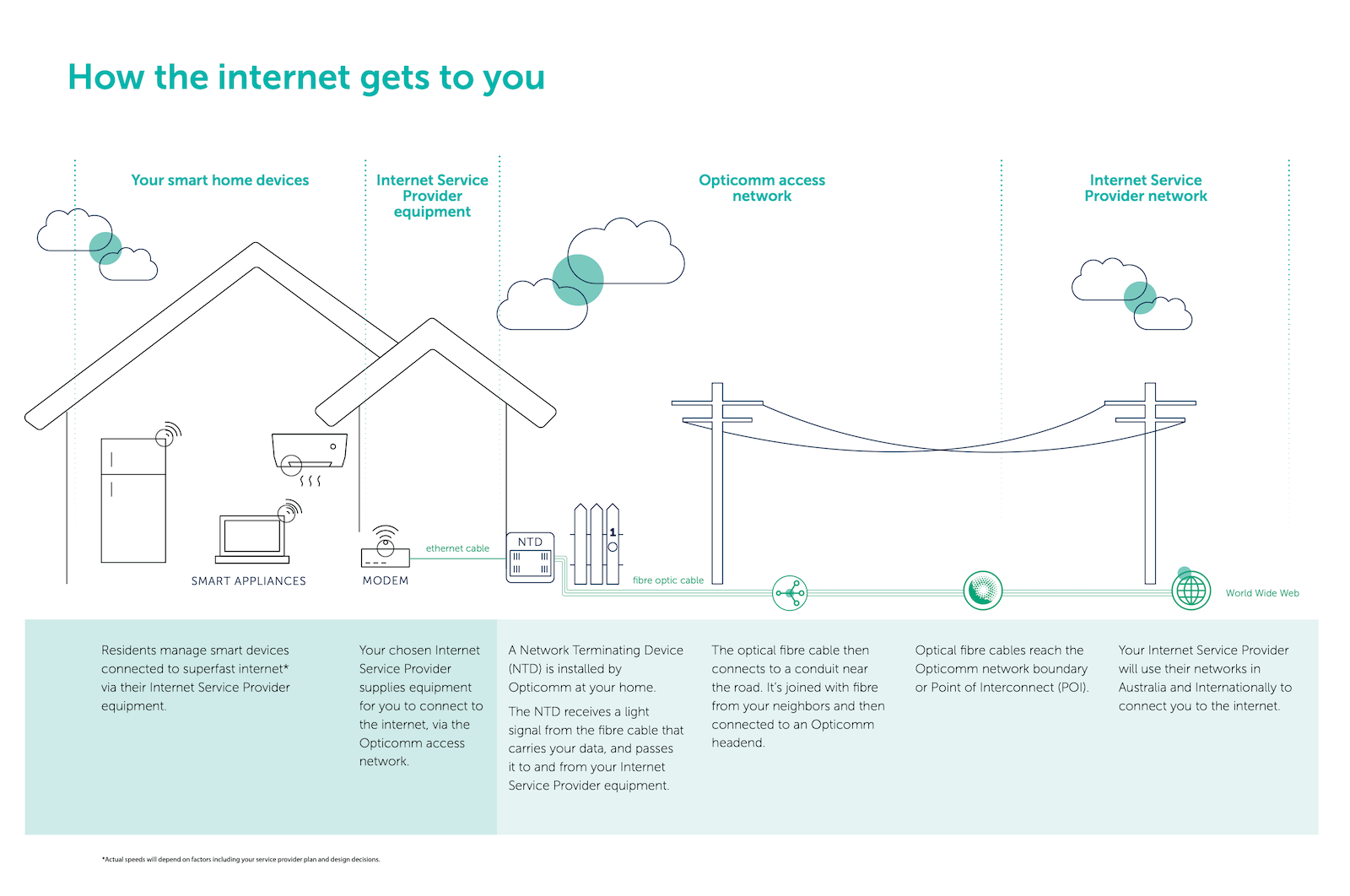 What is the role of Opticomm versus an Internet Service Provider? 
There are a lot of components involved in delivering the internet to you. Simply put, Opticomm is responsible for the infrastructure that connects from a premises to the point of interconnect.  Your Internet Service Provider is responsible for the phone, internet and digital TV services that run over the access network to your home. Your Internet Service Provider is responsible for the end-to-end delivery and support of your service.  
Want to learn more?
Read more about our residential network connections.
* Speeds of 1Gbps are subject to service provider availability.